Request Initial Consultation/Review

Testimonials
Testimonials From Clients 
Customer Reviews
 Reviews
★★★★★ 5/5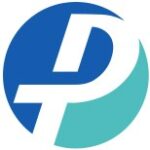 10.14.2021
Rachell B
I am a single mom and have raised my kids alone for over 10 years.  I certainly didn't want my ex-husband controlling what I have worked so hard for and managed to build for myself and them over the past decade. Dan was very patient in explaining what different options I had and building a plan that will protect my assets for them.  He is extremely knowledgeable and makes the process easy to understand. He has my complete trust and endorsement. 
Dan is the BEST in the business. He cares, has tremendous knowledge in Estate Planning, is sincere and a true professional. I would highly recommend him to do your Estate planning.
★★★★★ 5/5
Terry R.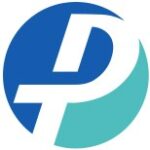 10.06.2021
Like many people, we had put off doing our estate planning documents for a long time. Only after a series of medical issues with our son who was only 18 years old, but still considered an adult for HIPAA purposes did we decide it was time for us to get our act together.  We knew Dan from church and knew he was a Missouri estate planning attorney.  
With Dan's expert guidance we were led through the "heart work" as he calls it which is the process of deciding the "who, what, where, and when" of distributing our assets when something eventually does happen to us.  
The time and tools that were provided to us really did make all the difference in helping us get our ducks all in a row.  
We now feel confident that we have a solid plan in place and have peace of mind knowing it is done and done right.
★★★★★ 5/5
Mike & Shannon D.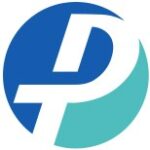 10.01.2021
I used Dan twice for my estate planning. First when I was single and wanted to protect things for my two boys and later after I remarried.  Dan was extremely patient and took the time to fully understand my situation and what mattered to me.  He is highly professional, very knowledgeable, and addresses all your concerns with great care and attention to detail.
★★★★★ 5/5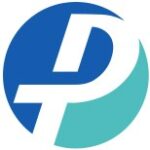 05.23.2021
Mona P.
I was very pleased with the service attorney Dan Plaskett provided. All my specific wishes were included in my trust. I now have the peace of mind in the knowledge that my choices will be carried out in accordance with the law, and with the least burden on my children and grandchildren after I'm gone. I have recommended Dan to my friends and relatives as I feel he provides an important and valuable service at a fair price. Peace of mind is priceless.
★★★★★ 5/5
Stefaan & Carly L.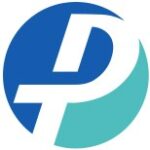 03.13.2021
Dan is an extremely caring, knowledgeable, and competent attorney who limits his practice to the areas of Wills, Trusts, and Estate Planning.
We run a small business and his knowledge and explanation of options for how to make sure the kids will be provided for fairly was invaluable. 
Being in a service oriented business ourselves, we appreciated dealing with Dan. He educated us and walked us through the somewhat tedious task of estate planning.
He is an expert in his field who listens intently and makes recommendations based on his experience and his client's personal circumstances and desires. I have been advised by him personally and I wouldn't seek anyone else for such an important matter.
★★★★★ 5/5
Justin A.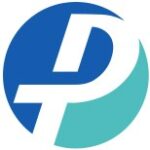 02.22.2021
If you are looking for cookie-cutter estate planning, then Dan Plaskett is not the attorney for you. I found Dan to be detail-oriented and truly interested in my personal needs. Communicating every day on the telephone, Dan discussed any changes needed and clarified the ramifications of the documents according to my situation. Dan Plaskett is an outstanding attorney who takes pride in his work and produces work product which is exceptional."
★★★★★ 5/5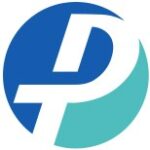 1.16.2020
Lauren G.
Dan is a highly competent Estate Planning Attorney. For many individuals and families, estate planning is not necessarily a topic that is first and foremost on one's mind. It can be a challenging process to navigate; however, it needs to be dealt with. Dan is the attorney who will hold your hand and walk you through this exercise. He is a sensitive listener, extremely knowledgeable, a consummate professional, and brings a wealth of experience to the table. Difficult discussions and decisions need to be handled with compassion and empathy; that's the bonus of working together with Dan. When a question is asked, you will receive a thorough yet succinct explanation. And once the entire process is completed, you will undoubtedly feel a sense of relief and comfort that your estate plan has been crafted according to your wishes and to the letter of the law."
★★★★★ 5/5
Weston T.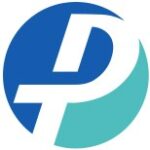 04.07.2019
We recently had to handle my wife's mother's estate without the proper estate planning documents in place. It was a nightmare! Tens of thousands of dollars wasted on attorney fees and court costs.  We knew right away that we needed to get our own planning in place so our kids and relatives wouldn't have to go through what we did.  Fortunately, we found Dan and he did a great job for us.  
We have a special needs child and Dan created a special needs trust for him which gave us peace of mind in the event anything happens to us.
He is very knowledgeable with all the details of the law. We are grateful for his expert opinions and professional approach to prepare our living trusts, wills, living wills and power of attorney documents.
I would recommend him without hesitation.
★★★★★ 5/5
Hyler & Pam C.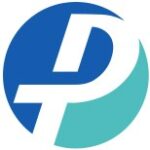 7.06.2018
Dan did a very professional job working with my wife and I regarding our trust work. He thoroughly explained in great detail the complete process and encouraged us to think about various scenarios which may arrive and plan accordingly. We were extremely satisfied and impressed.